Who is God? – His Character
Here are some of God's characteristics as revealed in the Bible: God is just (Acts 17:31), loving (Ephesians 2:4-5), truthful (John 14:6), and holy (1 John 1:5). God shows compassion (2 Corinthians 1:3), mercy (Romans 9:15), and grace (Romans 5:17). God judges sin (Psalm 5:5) but also offers forgiveness (Psalm 130:4).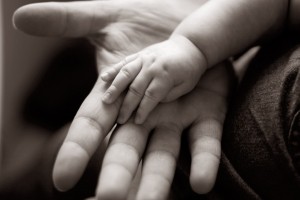 Taking Your Next Steps:
Prayer without Salvation is like driving without a destination.
How to be saved — Why does man need to be saved?
How to be saved is the most important quest of any human life. This quest begins when a man or woman first realizes their true state before a holy God.
Salvation is simply a process of confessing and believing. A man must confess that Jesus is Lord, which signifies his realization that Christ must have full rule over his life with all of His righteous requirements. This confession of Christ as Lord also assumes that it is Christ who will work and fulfill His own righteousness within man.
Do you understand that you are a sinner, and you believe that Jesus Christ came as the one and only Redeemer of sin? Are you ready to receive God's gift of His Son, Jesus Christ? If so, believe in Christ, repent of your sins, and commit the rest of your life to Him as Lord:
Sinner's Prayer – Recognizing the Need
The "Sinner's Prayer" is a term that describes the words spoken by a person when he or she has recognized their sin and their need for a relationship with God through Jesus Christ. It goes something like this:
"Father, I know that I have broken your laws and my sins have separated me from you. I am truly sorry, and now I want to turn away from my past sinful life toward you. Please forgive me, and help me avoid sinning again. I believe that your son, Jesus Christ died for my sins, was resurrected from the dead, is alive, and hears my prayer. I invite Jesus to become the Lord of my life, to rule and reign in my heart from this day forward. Please send your Holy Spirit to help me obey You, and to do Your will for the rest of my life. In Jesus' name I pray, Amen."
If you have prayed this prayer we want to hear from you. Please email us at info@drcolbert.com
http://www.allaboutgod.com/how-to-be-saved.htm