Your taste buds will thank you after trying this delightful detox smoothie.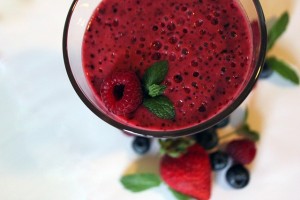 Ingredients:
Directions:
Place all the ingredients into a high-speed blender and blend until very smooth.
If the consistency is too thick, add a tbsp of water until you've reached the desired consistency. If the consistency is too watery, add in a few more ice cubes and blend again.
Pour and enjoy!