Are you breathing clean air?
Now you can find out.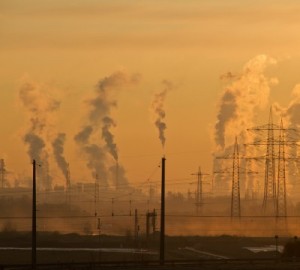 The American Lung Association (ALA) has released their 2017 "State of the Air" report which reveals the areas of the country with the worst air quality due to particulate and ozone pollution.
"Ozone" refers to smog that develops high in the upper atmosphere due to the process of greenhouse gasses cooking in the sun's heat.
The report was not good news for California.
The ALA's list shows that California has 8 of the 10 most polluted cities in the country!
Despite the regulatory efforts to curb pollution, California's high population and corresponding automobile use contribute to the worst overall air quality in the country.
So, without further ado, here is the list:
San Luis Obispo, California
Cleveland, Ohio
Pittsburgh, Pennsylvania
El Centro, California
Modesto, California
Los Angeles, California
San Francisco, California
Fresno, California
Bakersfield, California
Visalia, California
Whether your city is on this list or not, it is likely you are breathing in some amount of pollution. This is why it is so important to regularly detox your body!
For expert guidance through the detoxification process, including videos and recipes, sign-up for Dr. Colbert's 21-Day Detox Challenge for FREE today!
References