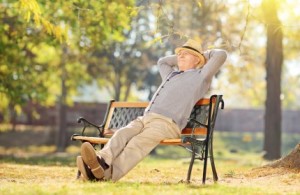 Adequate blood flow is essential for optimal sexual health of both men and women. Unfortunately, with age, the blood vessels that supply blood to the genitals begin to close up and decay. When these blood vessels become blocked, blood flow lessens, and sexual function can diminish.
According to the Cleveland Clinic, 52 percent of American men experience symptoms of erectile dysfunction (ED). This includes 40 percent of men over age 40 and 70 percent of men over age 70!
And this is a problem that is not isolated to just males. Many women also struggle with proper physiological sexual arousal as they age.
People suffering from sexual dysfunction often turn to medications or injections to address their problems. However, these options can be costly, inconvenient, and often ineffective. That is why many people have begun to look towards a new leading-edge technology to treat the cause of sexual dysfunction, including ED.
A Breakthrough Treatment Option
Fortunately, the next evolution of sexual dysfunction treatment is now available. A revolutionary therapy, originally used to treat kidney stones, is now being applied as a novel treatment for ED and related problems.
The treatment is called "shockwave therapy." The procedure involves the use of energy from acoustic waves to initiate a process called neovascularization in targeted parts of the body. When neovascularization occurs, new blood vessels are formed, and blood flow to the area is drastically improved.
How does it work?
Practitioners utilise a wand that is attached to a device that sends gentle pulsations of sound waves directly to the genitals. The stimulation causes an increase in growth factor levels and proliferation of stem cell activity which helps to produce new blood vessels.
By stimulating the growth of new blood vessels, this technology addresses the problem at the root instead of just treating the symptoms, as is the case with other therapies. The new blood vessels allow for more blood flow to the area which allows healing, regeneration, and optimal functioning.
The procedure is quick and painless.
Dr. Don Colbert, M.D., provides this cutting edge therapy at his clinics in Longwood, FL and Southlake, TX. You can visit divinehealthwellness.com to learn more and call (407) 331-7007 to schedule your appointment.
References